Pictures Page 4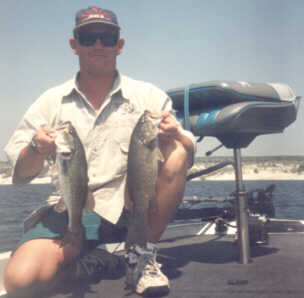 The picture on the left was taken at a tournament I was entered in at lake Amistad in September 1998. I caught both of these bass on a white buzzbait in 4 to 5 feet of water in the early morning hours. The lake was real low and the fishing was tough. I didnt place very high, but I had a real good time.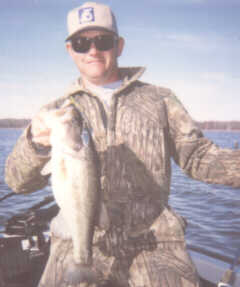 This picture was taken at Lake Fork in Feb. 2000. This bass weighed 6 pounds and was caught on a spinnerbait in 2 ft of water. I was fishing with my friend Charlie and it was a cold and windy day. We had alot of fun as usual even though the weather was nasty most of the time.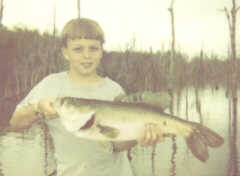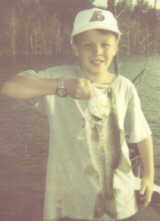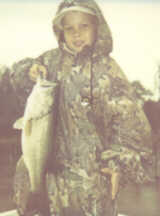 These pictures are of my 10 year old nephew dillon. He caught these fayette county bass on a couple of different days during his sping break while he was staying with me. He is a good fishing partner, and Im sure when he gets older he will be fishing tournaments with me. I really enjoy taking him with me and seeing his face when he catches a fish.





Here is a pic taken at Lake Fork of Dillon and me. We were getting ready to go out on the lake with my friend Charlie.