My Dogs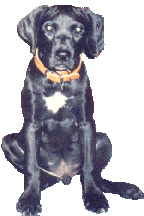 This is my Puppy "Ranger" he is a lab/boxer mix. He is about 6 months old in this picture. I got him from the vet, he was a homeless dog at the time. He is pretty smart, and very entertaining. I named him after my Ranger bass boat.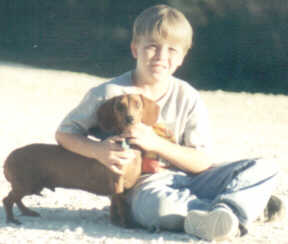 This my nephew Dillon and my minature red dachshund Chewy. The name really fits him, for a little dog he sure can chew and tear up just about anything in his path.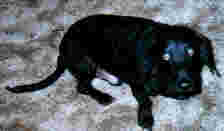 This is "Bruiser", he is a dachshund/cocker spaniel mix. I had him for almost 13 years, he passed away in June 1998 from kidney failure. I had to put him on here because even though he is not on this earth anymore, he will always be in my heart. He is the smartest dog I have ever had. He loved the water and was my "fishing buddy". He could always be seen riding in my bass boat or in the window of my truck. He was an excellent watchdog and like the dachshund breed was very protective of me. Rest in peace good buddy, I will always love and miss you.